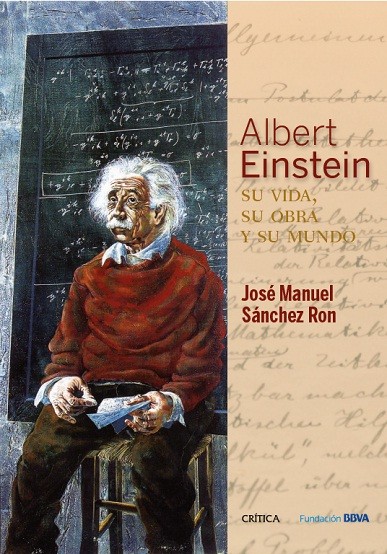 Publication
Albert Einstein
Su vida, su obra y su mundo
Named "Person of the Century" by Time magazine, Albert Einstein (1879-1955) left an indelible mark on science as author of one of the two great revolutions in 20th-century physics, the relativistic, and one of the minds behind the other, quantum theory.
He was witness to and, occasionally, at the center of some of the key socio-political events of the first half of the last century. And his life story, in which the personal intersects with the social and cultural, provides insights into that often turbulent period in world history.
Masterfully combining the diverse pieces of this kaleidoscopic life, José Manuel Sánchez Ron, professor, member of the Real Academia Española and a reputed expert on Einstein's work has written this profusely illustrated book that will leave no reader indifferent.