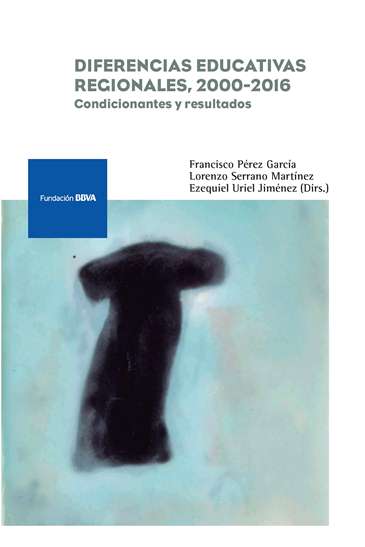 PublicationMonographs
Diferencias educativas regionales, 2000-2016
Condicionantes y resultados
Social Sciences

> Economics, Public Policy

> Public Economics
This book discusses the heterogeneity of regional education systems in Spain, drawing a distinction between conditioning factors (socio-economic context, size, human resources and expenditure) and educational outcomes (access, organization, equity and performance), with the dual aim of determining the existence or otherwise of shared patterns of behavior across the regions, and detecting  the strengths and weaknesses of each system.
Its purpose is to analyze the distinct dimensions of education from this regional perspective, in order to provide a comprehensive, systematic vision of the same. The authors hope, by this means, to offer the competent authorities a guiding framework for the planning, monitoring and design of education policies, in order to improve resource allocation and further equal opportunities between regions but also between individuals from different socio-economic backgrounds.
The publication comes with a data bank containing information on education spending, the costs and funding of educational centers and pupil statistics, with a breakdown by region. It is important to have access to standardized, well-structured and relevant information, gathered over a sufficiently long time frame, if we wish to take stock of both the advances made and the persistent shortcomings that education policies must address.
Spain's current system is on a par with neighbor countries as regards both the near-universality of compulsory education and the high enrollment rates in non-compulsory education. And its expansion has continued through the 21st century, above all in the early childhood sector. Globally, the funds available for education have varied considerable due to the impact of the last economic crisis and the financial difficulties it caused to both households and public authorities. As to outcomes, the education system has its successes and weak points in terms of both efficiency and equity.
This publication, and the corresponding data bank, should prove of considerable interest to teachers, policymakers, researchers, and the broader public.