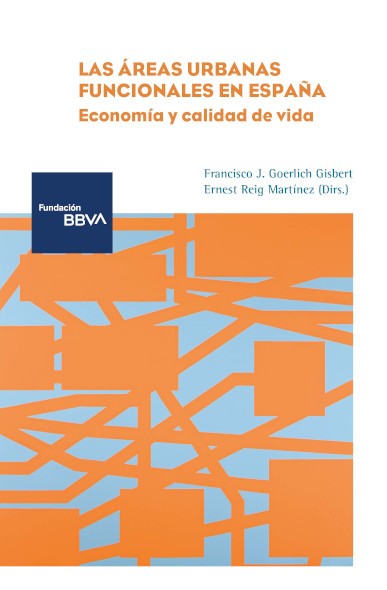 PublicationMonographs
Las áreas urbanas funcionales en España
Economía y calidad de vida
Social Sciences

> Demography, Economics

> Public Economics
This book offers an analysis of Spain's 73 functional urban areas in terms of their economic characteristics, the role of economies of agglomeration, innovative capacity and quality of life. In doing so, it draws on diverse sources, among them the Urban Audit database (Spanish National Statistics Office [INE] and Eurostat), census data and records of Social Security contributors at municipal level. The methodology employed involves the construction of a wide variety of specialization and structural change indices, as well as composite indices using diverse processes of aggregation, among them principal component analysis. The results obtained show that income, employment in high-skilled occupations and the accumulation of intellectual property assets (patents, trademarks, designs, etc.) are growing more than proportionally to the population of the study areas, though so too are certain negative phenomena such as crime.
The construction of a composite index that synthesizes a set of innovation-related variables puts Madrid and Barcelona at the head of the Spanish urban system by this measure, though other large areas, like Bilbao and Zaragoza, also perform strongly, along with intermediate areas like Santiago de Compostela, Girona, Pamplona/ Iruña, Donostia/San Sebastián, Oviedo and Toledo.
With regard to quality of life, Madrid, Barcelona, some cities in the northeast quadrant of the Iberian Peninsula, and several well-known tourist destinations stand out for their socio-economic level, joined by a number of medium-sized cities whose general living conditions are good. By a third yardstick of health conditions, the geographical pattern is less defined.
This monograph is aimed not only at experts in urban planning, but also at those responsible for managing town or territorial planning at diverse levels of government, as well as the general public, who will find ideas of interest in relation to the above topics.