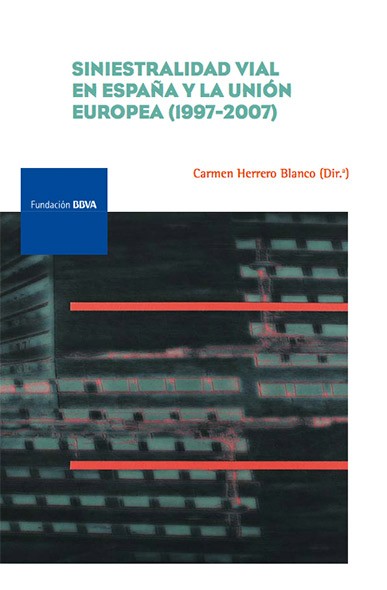 PublicationMonographs
Siniestralidad vial en España y la Unión Europea (1997-2007)
Social Sciences

> Public Policy
Life Sciences and Biomedicine

> Health and Lifestyle
Between 1997 and 2007, road traffic accidents caused the loss of more than 15.5 million potential years of life in the EU-15 countries, proving beyond doubt that this is a public health problem of the first magnitude. Although the number of road deaths has fallen in the past few years, the same cannot be said for the number of accidents or injuries, with all this implies for quality of life, demands on hospital and rehabilitation services, the employment opportunities of those affected and disability pensions.
In an earlier study, published by the BBVA Foundation in 2008, the authors Patricia Cubí and Carmen Herrero presented a novel methodology which quantified the loss of heath due to road crashes in terms of quantity and quality of life lost.
This book applies the same methodology, while offering an overview of the causes and health consequences of accidents in Spain from a regional and European perspective. The inclusion of the European dimension also allows to identify the main reasons for Spain's comparatively poor mortality record.
The figures show that Spain's mortality rate for road traffic accidents exceeds that of most EU-15 countries, the causes being the higher relative weight of trucks in the country's road vehicle fleet and the higher proportion of drivers who fail to respect the speed limits in urban zones.
This publication will be of interest to health economics and public health specialists, as well as road safety authorities, insurance companies and emergency services departments and professionals.