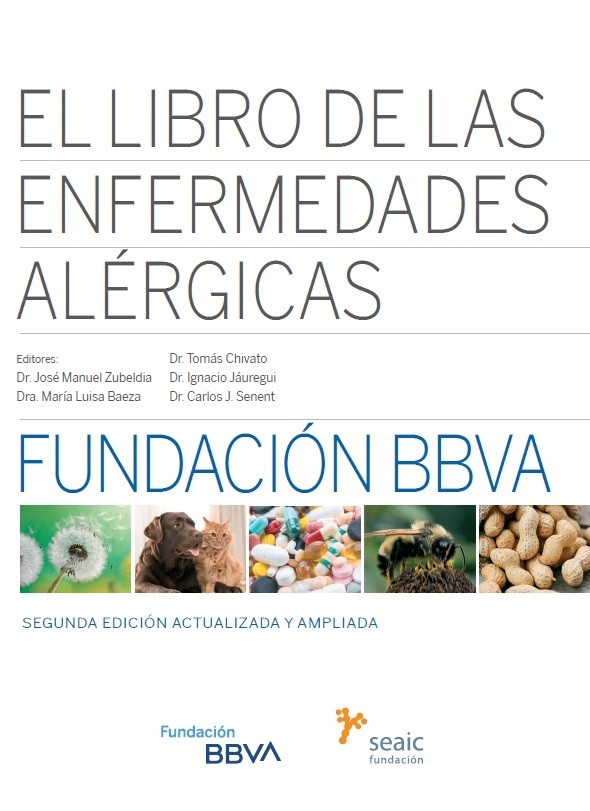 PublicationHealth SeriesSecond edition, updated and expanded
El libro de las enfermedades alérgicas
Life Sciences and Biomedicine

> Health and Lifestyle
Allergic diseases are considered the non-infectious epidemic of the 21st century. Conditions like rhinoconjunctivitis, asthma, hives, atopic and allergic contact dermatitis, food allergy, drug allergy and anaphylaxis affect the quality of life of people of all ages and impose a high cost on the healthcare systems of developed countries. Their prevalence, moreover, is rising steadily, a phenomenon linked to factors such as the global climate crisis.
The growing impact of allergies on people's quality of life has led the BBVA Foundation and the Spanish Society of Allergology and Clinical Immunology (SEAIC) to collaborate once more to update, in form and content, El libro de las enfermedades alérgicas, a work first published ten years ago that has come to be regarded as among the best Spanish-language handbooks on its subject.
This second edition, with new, scientifically proven information contributed by 93 reputed experts, uses accessible language to draw in a general readership, maintaining the question and answer format. In addition to all this updated and expanded knowledge, the digital version of El libro de las enfermedades alérgicas features clear, straightforward explanations given by the authors in the video summaries and audios that accompany each chapter.
It also offers practical videos on topics ranging from how to use different types of devices to deal with an asthma attack to what a spirometry test or a prick test consists of. This version is designed so it can be easily consulted from any type of electronic device. In this respect, the new edition of El libro de las enfermedades alérgicas takes maximum advantage of its dual print and digital format, making a wealth of audiovisual content available to the global Spanish-speaking community. Content that is easy to find, understand and even share digitally. High quality information within everyone's reach.